Here at Elemental Studios we often compare building your brand to modeling the architecture of a building's infrastructure. Everything depends on a well thought out blueprint, a strong foundation and the ability to build each facet of your marketing in harmony with your businesses growth. In essence…. Proper Planning Prevents Poor Performance
So you've just finished building a new website….and now you're expecting the phones to start ringing, for your internet sales to skyrocket and your shipping and fulfillment center to have trouble keeping up… right?

Yes, you just read that correctly…. HOLY TECHNICAL CRAZINESS! While it seems as though there is no possible way you could stand out in such an ever expanding technical ecosystem, we want to assure you that YOU CAN!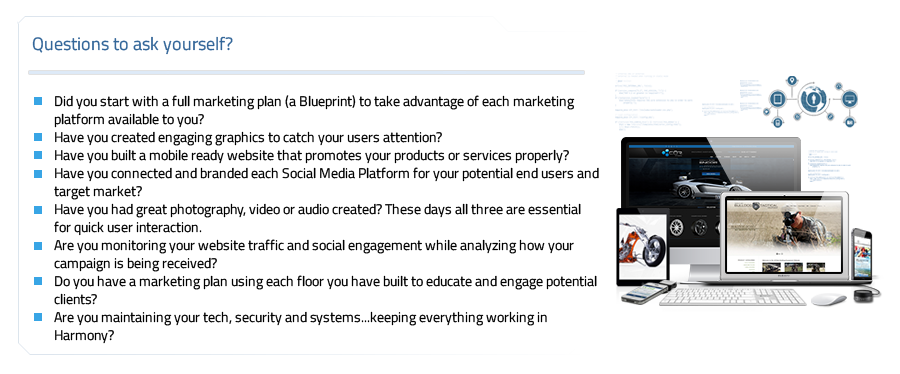 By taking advantage of our "Design and Architectural Marketing Model," Elemental Studios, Inc. can guide you through how to make the most of your marketing through Brand Recognition, Online and Social Platform Development, Video and Analytics, and lastly with our ongoing maintenance and marketing solutions.
We are not just a design firm, we are a Team of Artist, Engineers, Musicians and Dreamers who love what we do and can't wait to work with you…
https://elementalstudios.us/wp-content/uploads/2016/10/architecture.png
583
920
Bruce Quiroz
https://elementalstudios.us/wp-content/uploads/2016/09/logo_es_nav-1.png
Bruce Quiroz
2016-10-31 12:17:23
2016-10-31 12:17:23
Have you "Built your Brand" properly?