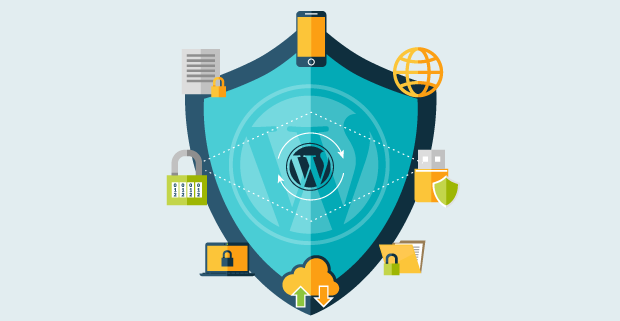 The Ultimate WordPress Security Guide – Step by Step (2016)
The Ultimate WordPress Security Guide – Step by Step (2016)
While WordPress core software is very secure, and it's audited regularly by hundreds of developers, there is a lot that can be done to harden your WordPress website.
At WPBeginner, we believe that security is not just about risk elimination. It's also about risk reduction. As a website owner, there's a lot that you can do to improve your WordPress security (even if you're not tech savvy).
We have a number of actionable steps that you can take to improve your WordPress security.
Ready? Let's get started.
Why Website Security is Important?
A hacked WordPress site can cause serious damage to your business revenue and reputation. Hackers can steal user information, passwords, install malicious software, and can even distribute malware to your users.
Worst, you may find yourself paying ransomware to hackers just to regain access to your website.
In March 2016, Google reported that more than 50 million website users have been warned about a website they're visiting may contain malware or steal information.
Furthermore, Google blacklists around 20,000 websites for malware and around 50,000 for phishing each week.
If your website is a business, then you need to pay extra attention to your WordPress security.
Similar to how it's the business owners responsibility to protect their physical store building, as an online business owner it is your responsibility to protect your business website.
Keeping WordPress Updated
WordPress is an open source software which is regularly maintained and updated. By default, WordPress automatically installs minor updates. For major releases, you need to manually initiate the update.
WordPress also comes with thousands of plugins and themes that you can install on your website. These plugins and themes are maintained by third-party developers which regularly release updates as well.
These WordPress updates are crucial for the security and stability of your WordPress site. You need to make sure that your WordPress core, plugins, and theme are up to date.
Strong Passwords and User Permissions
The most common WordPress hacking attempts use stolen passwords. You can make that difficult by using stronger passwords that are unique for your website. Not just for WordPress admin area, but also for FTP accounts, database, WordPress hosting account, and your professional email address.
The top reason why beginners don't like using strong passwords is because they're hard to remember. The good thing is you don't need to remember passwords anymore. You can use a password manager. See our guide on how to manage WordPress passwords.
Another way to reduce the risk is to not give any one access to your WordPress admin account unless you absolutely have to. If you have a large team or guest authors, then make sure that you understand user roles and capabilities in WordPress before you add new user and authors to your WordPress site.
https://elementalstudios.us/wp-content/uploads/2016/10/wordpress-security.png
350
620
Bruce Quiroz
https://elementalstudios.us/wp-content/uploads/2016/09/logo_es_nav-1.png
Bruce Quiroz
2016-10-18 11:22:40
2016-10-18 11:22:40
The Ultimate WordPress Security Guide – Step by Step (2016)